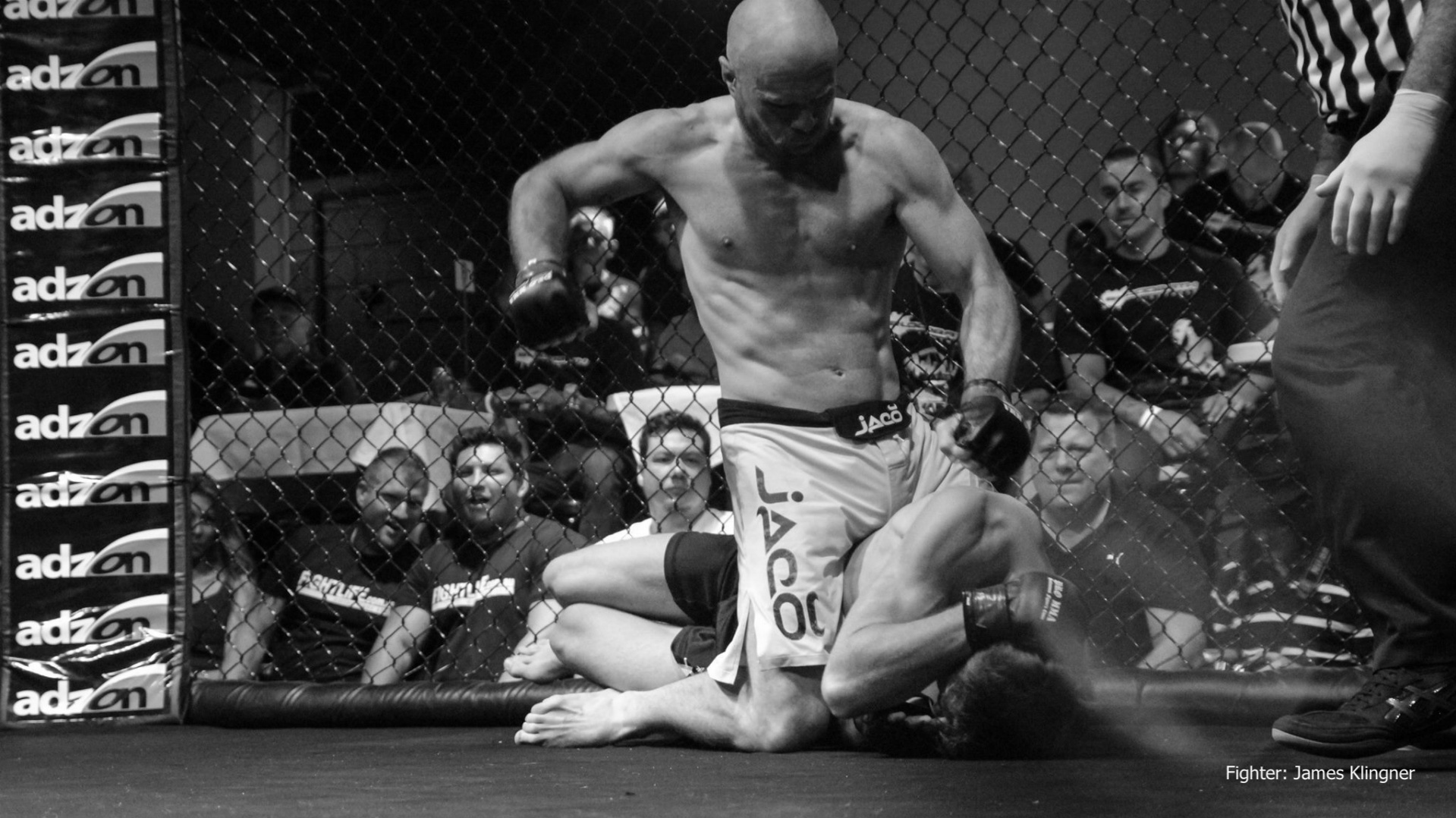 About James Klingner
Position at SASSOM MMA:
Independent Contractor – Personal Striking Coach
Catering to all levels from beginners to advanced. Focusing on all aspects and techniques relating to: Muay Thai – K1 Kickboxing – Boxing – MMA based striking. Whether it be for fun and fitness or you are looking to improve certain elements of technique in your game for competition. I can help you achieve your goals by developing a training strategy tailored to your needs. Prices are $50 (SASSOM members) or $60.00 (non members) for 45 minutes, one on one. I will require you to turn up 15 mins prior, to warm up and be ready to go. Contact me on 0450 690 488 to book.
Biography:
I first entered the world of martial arts when I returned from living and working in the UK in 2007. For as long as I can remember I had always wanted to get into some form of competitive fighting sport. Two years after I returned home and being fed up with being unfit and out of shape, I finally built up the confidence to step foot into SASSOM MMA, and take the first step of what would become probably the most rewarding journey of my life.
I started out in Marcus's BJJ introductory 6-week Beginners Course, and as soon as I had finished that I took up training Muay Thai at the same time. At the time I didn't exactly know how far or where I wanted to go with martial arts. But as my skill set grew it didn't take long before the desire to test myself kicked in and I was training for my very first muay Thai bout.
Passion:
I won my first Muay Thai fight very convincingly and since that day I was hooked on the competition, the camaraderie and the philosophical nature of fighting and the lessons it has taught me about life and about myself. Now 18 combined MMA and Muay Thai fights later, I am still on a constant search for improvement in all aspects of fighting. Over the years I have received coaching from the likes of UFC veterans, BJJ and Muay Thai world champions. As well as training in Thailand and helping current UFC fighters prepare for their upcoming bouts in which I have gained an enormous amount of knowledge and experience. Some of the coaches I have trained with include:
Nathan 'Carnage' Corbett
Robert Drysdale
Brad Ridell
I am eager to pass on all of my obtained knowledge to anyone willing to listen, as it has been so helpful to me and hopefully it may help others as well.
Favorite Quote:
"You'll never know if you can truly swim, if you never jump in the deep end" 
-Paraphrased
-Unknown
Mixed Martial Arts
Year Commenced MMA:: I first started training in late 2010 and had my first where I won via 2nd round KO in 2012
First / Current MMA Coachs:: Marcus Collings
Best Competition Result: Possibly winning the XFC amateur welterweight title, or my second professional fight where I fought a tough Kimo Smith and was rocked twice in the first round only to survive and come back in the second, defeating him by TKO.
Brazilian Jiu Jitsu
Year Commenced Training:: Training and competing in 2010
Current Rank:: Blue Belt
First / Current BJJ Coach:: Marcus Collings
Describe Your BJJ Game:: I like to keep my bjj game simple and stick to excelling at the basics while also focusing on a heavy top game. If i'm on top, it's likely i'm not the one taking damage when transferred to MMA.
Competition Results
Over the years I have won various gold, silver and bronze medals in both the blue and white belt divisions from QLD State Championships to Pan Pacific Championships and national level.
Muay Thai
Year Commenced Muay Thai:: I first started training in late 2010 and had my first fight in mid 2011
Current Rank:: Black Prajied
First / Current Muay Thai Coach:: Marcus Collings
Describe your Muay Thai game:: I like to take a slightly unorthodox approach to my style and utilize a combination of Dutch style kickboxing and traditional Thai techniques amongst also switching my stance into southpaw to always keep the opposition guessing.
Best Competition Result: Possibly my last fight where I won against Sean Olsen via 2nd round TKO at Rumble at the Ridge.
Training Rate
James Klingner is available for private training sessions for the following rates:
Per Session Price

$50.00

10 Pack Price

$
Get in Touch with James Klingner